In cosmetics, few ingredients have its reputation. We find it in so many products, creams, serums, boosters, face masks, and sometimes even in make-up, I'm talking about hyaluronic acid, an essential ingredient for the care of our skin.
Present in most INCIs of cosmetic products, this ingredient is essential for good hydration of the epidermis, giving elasticity and radiance and more!
But what is hyaluronic acid and what are its benefits for our skin?
This ingredient, naturally occurring in our bodies, is a polysaccharide macromolecule, or sugar, capable of retaining up to 1,000 times its weight in water. This characteristic, makes it an extraordinary moisturizer, keeping the skin hydrated and radiant, reducing fine wrinkles.
Hyaluronic acid also stimulates the production of collagen, an essential protein that provides structure and support to the skin. Your skin will be more elastic, plumped and visibly younger.
Another benefit to our skin is its ability to protect the epidermis from environmental damage. Pollution, UV rays and oxidative stress accelerate the aging process. Hyaluronic acid acts as a powerful antioxidant, neutralizing free radicals and protecting the skin from damage caused by external factors.
Finally, it is a soothing and calming ingredient. It is particularly effective in reducing skin inflammation and accelerating the healing process of wounds, burns, and skin irritations.
Is it really suitable for all skin types?
Hyaluronic acid is a dermoaffin substance that is already present in our bodies, so it is also indicated in skincare routines for extremely sensitive skin. After the age of 25, its concentration decreases, so it is necessary to supplement it with cosmetic products.
But all cosmetics are not the same, and many times the breadth of supply can confuse us.
It is necessary to know that hyaluronic acid can have different molecular weights, and each weight will have its own function.
The former, at medium to high weight, has a filming action on the skin, so as to reduce water loss and maintain that which is already naturally present in the skin.
The second, low weight, penetrates into the deep layers of the skin, binding water molecules to itself, thus allowing deep hydration and high elasticizing action.
Ideally, choose products with a combination of multiple molecular weights to work synergistically on hydration and skin protection.
TheEssential Serum is a serum formulated with two-molecular-weight hyaluronic acid and peptides, especially good for moisturizing and toning the skin, is tested on sensitive skin and is recommended as early as age 25.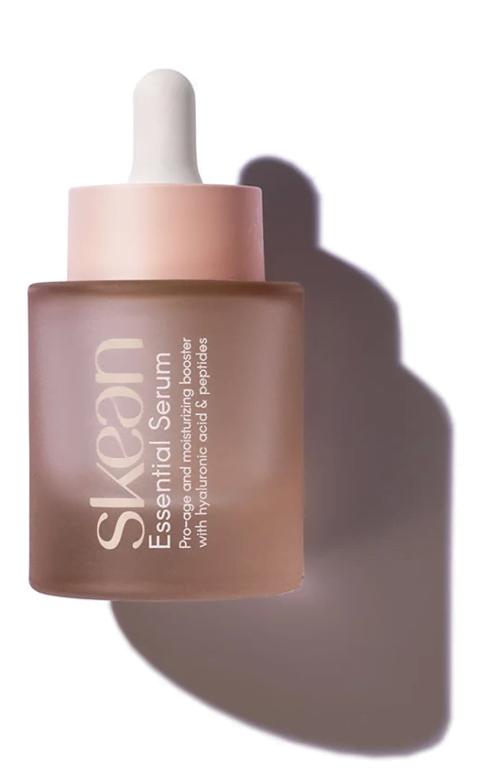 Beauty tip: A healthy lifestyle helps preserve endogenous hyaluronic acid, which is that naturally produced by our bodies. Stress, smoking saturated fats and refined sugars counteract its production, accelerating the skin's aging process.
Article written by. Paola De Nicola